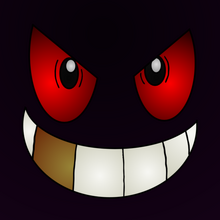 energyman2289 is a somewhat active user on Warflame. He is from the Super Smash Bros. for Wii U/3DS board. Most of his posts are in the Smash Bros./Splatoon roundtable topics but he wanders every now and then and even makes his own topics. Most of his posts are just shitposts (especially in the roundtables) and "ayy lmao", but he can contribute to serious discussion if he wants.. which is rare on Warflame.
Ad blocker interference detected!
Wikia is a free-to-use site that makes money from advertising. We have a modified experience for viewers using ad blockers

Wikia is not accessible if you've made further modifications. Remove the custom ad blocker rule(s) and the page will load as expected.